Interested in Volunteering?
Volunteer and get into the Festival FREE: Hour for an Hour!
Volunteers are the heartbeat of our organization. Without the hours of work our volunteers give, the Skagit River Poetry Foundation and Festival would not be possible.
There are many opportunities for volunteers, from hosting fund-raising events, housing poets, driving to airports to pick up visitors to monitoring venues during the festival.
We use GeniusSignup and we are currently updating our volunteer options.  The SignUpGenius button will be live soon so when it is, please click on the link below to sign-up and we'll see you soon!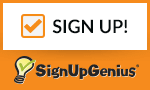 https://www.signupgenius.com/index.cfm?go=c.SignUpSearch&eid=08C0CFDEFBC5FA6608&cs=09CBBADF8FBB8B107B7D64025BB79BC8FDCE&sortby=l.title